Want to stay up to date with all things Cargo 3120? Then come on over and sign up for our newsletter today!
And as a thank you for signing up, I will send you an email with instructions for where you can get the free copy of book 1 AND a coupon for a free copy of Book 2 from Smashwords!
The free book offer is for a limited time, so don't miss out. Subscribe today. 
Rest assured; we have no plans to bury you with an avalanche of emails. We only send out newsletters for the following:
When new books are available.
For major Cargo 3120 project updates.
And exclusive offers when available.
That's it… The process is simple, just go to our SUBSCRIBE page, add your email address to the box, and click the SUBSCRIBE button.
But there's one more step (and this is an important one):
Once you SUBSCRIBE, don't forget to check your email for the confirmation message. Once you open that message, click the confirmation link at the bottom of the email, and you're in!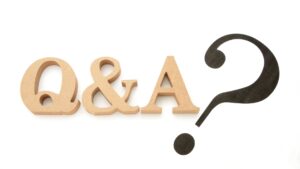 Why do we make you confirm before adding you to our list?
The answer is simple: We want to ensure that our list contains only valid email addresses of those that truly want to receive our newsletter. We're not in the business of sending out spam.
And if by chance your email address ends up on our list anyway: Please accept our sincerest apologies, and we kindly ask that you click the "Unsubscribe" link at the bottom of the newsletter, and your email address will be automatically removed from our list.
What if I subscribed but didn't receive the confirmation email?
If you signed up but didn't see the conformation email, then it may have been redirected to another location in your email box, like a promotion tab or junk mail/spam folder. If it went to your spam folder, remember to mark it as "Not Spam" so you don't miss future emails from us.
Well that's it folks! A big thank you to all that have subscribed so far, and a huge thank you in advance to those that are going to sign up!
Be safe… And welcome to the 32nd Century!
Aaron Walker Sr.
Author