That's right! The full novel is complete and will soon be released as an eBook and Paperback. And here is the official mockup of the new front and back cover! While the exact release date has not been set. We are working hard to make the novel available by the summer of 2021. And at the rate things are going, we may just hit that mark. 
From the beginning, it was always our intention to combine the novellas into one complete novel, once all four parts were finished. Though it took longer than expected, we are thrilled to finally share our complete vision with our readers.
The full novel not only includes updated manuscripts for parts one through three, but it also includes Part 4, the unreleased epic conclusion to our first story arc: Ties that Bind. So, don't worry if you haven't read all of the novellas, now you'll have your chance to experience the story in its entirety.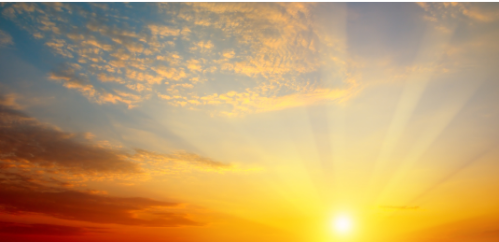 Like most folks, 2020 was a rough year, marked with sadness, pain, and loss. And my life was no exception. In 2019 my wife and I moved in my ailing mother-in-law to take care of her. It was a wonderful time having her with us. Sadly, she passed away at the end of 2020. With so much going on, it was difficult to get in and stay in a creative space.  But through it all, progress was being made on Cargo 3120, albeit slower than I intended.
Around the time the initial draft of Ties that Bind part 4 was done, we shifted gears, concentrating on compiling all four parts of the novellas into one novel, which was our original goal. This process wasn't as simple as cutting and pasting the four manuscripts together. To make it work as a full book, there were three major steps involved:
Revamp of earlier manuscripts:

I began the book writing journey in 2015. The novel writing process was new to me, and a huge learning curve. The first three parts were written between 2015 and 2018, and they were in much need of a "facelift" to get them on par with part 4. That was a long and difficult process that took much longer than expected. I found myself having to almost rewrite every line to smooth out the wording and the flow, as well as the addition of new content and enhancements in a few areas. More importantly, I was able to structure the story according to my original vision.



Enhancing Part 4:

While the first draft of part 4 was completed near the end of 2019, by the time I reviewed it again in 2020, we realized there was more work to do. I worked extensively with my story consultant, Larry Brody, as well as the rest of Team Cargo, making sure the final part of our first story arc went out with a bang! It took a lot of changes and updates, but I'm satisfied with the way things turned out, and we hope you will too!



New cover style:

I've learned throughout this process that cover design is a huge deal. In the end, people do judge a book by its cover. The wrong cover, no matter how good it looks, could be the difference between people giving your book a shot, or simply writing it off as not being worth their time. I loved my original covers created by the talented Lemelle Wherry (the artist who is spearheading the art direction for the eventual comic we plan to create). However, the previous cover style could cause people to think it is a comic or a picture book, and not a traditional novel. The goal this go around was to come up with a simple, yet eye catching design that captures the essence of the book, while at the same time being in line with typical covers you would see with other novels in the same genre. And I think we nailed it with this design.

A lot of time and hard work went into the full novel, and we hope you all will enjoy the ride. It has certainly been our pleasure creating this universe. And this is just the first novel. Stay tuned, there is a lot more to come!

Perhaps one of the biggest things that happened this year, is that we now have a publisher! I was approached by Author Reputation Press after one of their book scouts found Cargo 3120 on Amazon. Believing this project has huge potential, they expressed interest in publishing the full novel. After giving me time to check them out—because hey, there are a lot of scam artists out there—they addressed all of my questions and concerns, so I made the decision to sign.
In fact, it was their talented cover designers that came up with the new cover layout. I couldn't be happier with how things are going so far. The final manuscript is in the hands of their interior layout team and editors. If all goes well, we could possibly release online as early as this month, or next month at the latest.
We are excited, as we have a potential to reach a wider audience this time, putting us one step closer to our ultimate dream of seeing Cargo 3120 in not just novels, but eventually on television! If you're gonna dream, why not dream big, right?
Well, that's all for now. Once we nail down a release date, we'll send out another email to you first. So, if you're not on our mailing list, be sure to click SUBSCRIBE in the menu above. I can't thank you enough for supporting the project! We look forward to expanding and sharing the universe of Cargo 3120 with you all! 
 Farewell and be safe out there!
-Aaron Walker Sr.