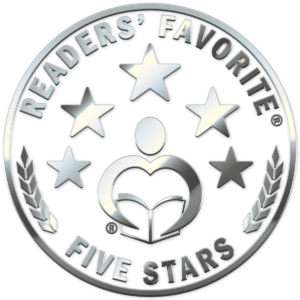 Another huge honor!
As I mentioned in my previous post, while we did not win the Reader's Favorite Award, we did get a professional editorial review as a perk for entering the competition.
On 9/3/2022 they posted their review. And we received the highest rating:
Reader's Favorite 5-Star Review!!!
A big thank you to Scott Cahan for your honest and unbiased review of Cargo 3120 Ties that Bind. Your detailed and thoughtful review is much appreciated by me and Team Cargo. You are a true professional!
Anyone who has ever written a book will tell you that reviews are an essential part of an author's long-term success, as it increases the overall visibility of your book on various platforms like Amazon.
Reviews are also important because many potential readers often rely on factors such as what others had to say about a book before deciding whether to buy or pass.
To read the full review, check out the Reader's Favorite review page for Cargo 3120:
https://readersfavorite.com/book-review/cargo-3120
But here are the highlights…
After a brief synopsis of the book, Scott Cahan had this to say about the plot and characters:
"Cargo 3120 is an enjoyable book to read because Aaron Walker Sr. has given us the two necessary ingredients for a great book – strong characters and a strong plot…" – Scott Cahan for Readers' Favorite
Regarding the action, he had this to say:
"…The story also excels in all of the science fiction military scenes. Much of it plays out like a wonderful combination of The Band of Brothers and Star Wars…" – Scott Cahan for Readers' Favorite
In his final recommendation, Scott said:
"…I highly recommend this book to readers of character-driven, high-octane science fiction." – Scott Cahan for Readers' Favorite
Again, this was a huge honor and I couldn't be more excited about this review.
In addition, they posted their review on Kobo and Google books. For receiving the 5-star review, Cargo 3120 Ties that Bind will be on their Featured Book Rotator on their website for the next month. All of these efforts increase our exposure even more!
To celebrate, we will be doing our first eBook giveaway soon! I'll post another blog when that goes live.
That's all for now. More updates are coming soon, so stay tuned!
Be blessed everyone,
Aaron Walker Sr.