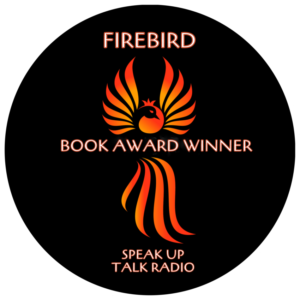 We did it again!
I am so glad to announce that we are the second-place winner of the 2023 Firebird Book Award!                                                                                                                                                               
We couldn't be more excited to receive this award. With that, Cargo 3120 is now a multi-award-winning series. We would like to thank you, the readers, for your continued support, and we would like to thank Firebird Speak Up Talk Radio for giving us this wonderful award!
Even though I don't write for attention or awards, it is always a good feeling to have your work acknowledged by others. It all helps to give that extra motivation to keep going even when you want to quit. In fact, just yesterday I was getting fed up with the whole process and ready to throw in the towel. Then I received this email about the Firebird Award, which is given me a much needed second wind.
I'll be sure to keep you all updated about other awards and updates for Cargo 3120, so stay tuned!
Be blessed everyone,
Aaron Walker Sr.
.